Our Pups
Our canine family includes Casey and Cody who provide indoor and outdoor companionship, guard services, and will gladly dispose of any excess steak.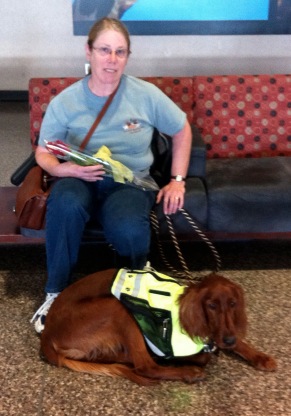 Here, Casey has just finished obedience training… he went to Boot Camp and, of course is now nicely behaved. (not really… He's a wild child, but oh so friendly and loving adds Kathleen).

Casey has been an 'interesting' addition to the crew!
He is quite attached to us and has grown enormously since this picture! Jan 2011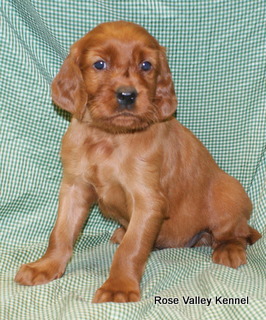 Casey age 6 weeks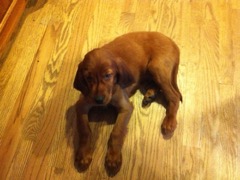 Casey age 4 months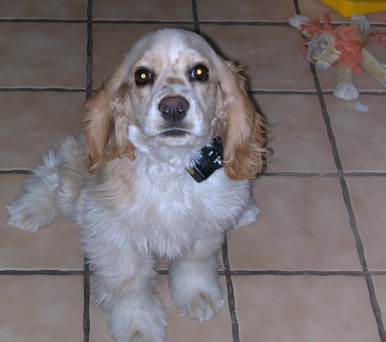 Cody's original owners were moving out of town and decided that Cody was going to go... one way or another. We adopted Cody before they could exercise the 'other option' for getting rid of a puppy.... Cody seems happy with this alternative.
Cody was added to the family in October 05.


Our Kittens
Our 3 kittens graciously allow the Stewarts to share in their feline home and will occasionally bless them with a purr.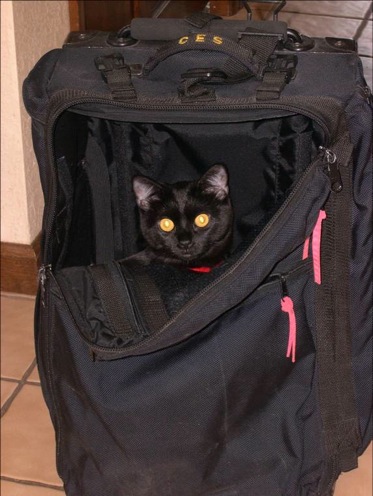 Sabrina knows that packing is an important part of any trip and is always willing to help pack...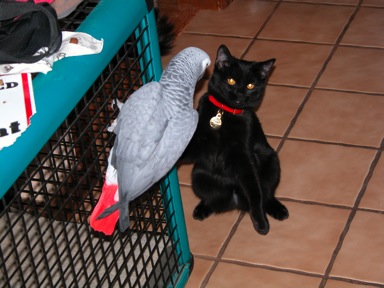 Sabrina and Diablo eye each other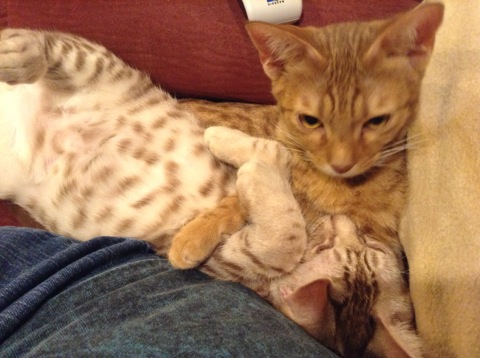 Beau and Bella are Ocicats
Beau is a silver-cinnamon and Bella is a chocolate point.


Our birds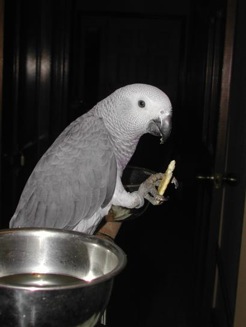 Micah and Diablo are a bonded pair of African Grey Parrots

D
iablo adds her own commentary to the household. This parrot can do "telephone" very well indeed, to the chagrin of all in the house. She also can imitate all of the cats and dogs... to their amazement and ours. She recognizes and calls all of the other animals - including humans - by name. Diablo is a friend who will come and join in any party.... She can be a real ham.

Diablo wants a cracker?
Micah is almost as talkative as Diablo but he's not nearly as friendly

Callie is a Senegal Parrot. Quiet, well behaved, and a very pretty parrot.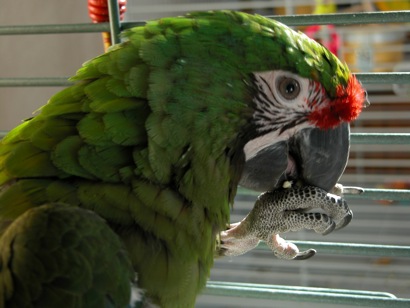 Rio - a Military Macaw, is the largest and loudest of the birds. He is probably better than an alarm system in the house! Nothing gets past Lt. Rio!